Santa's Posse - A Partnership of Giving
Posted by Donna Roberts on Friday, November 10, 2023 at 3:30 PM
By Donna Roberts / November 10, 2023
Comment
As the festive season draws near, the spirit of giving and joy fills the air in Vancouver, Washington. Santa's Posse, in partnership with the Sheriff's Association, the community, and the local Rotary Club, is once again on a mission to bring smiles and warmth to over 1,500 families in our community during the holidays. This year, we're excited to invite you to be an integral part of this noble cause.
**What is Santa's Posse?** https://www.santasposse.org/
Santa's Posse, a beloved non-profit organization, has been dedicated to ensuring that every child and family in our area experiences the magic of the holiday season. Through distributing toys, food, and holiday cheer, Santa's Posse has positively impacted countless lives, spreading happiness and hope.
**Our Partnership with the Sheriff's Association:**
Santa's Posse is proud to collaborate with the Sheriff's Association in our efforts to reach more families. This partnership leverages the strength and community network of the Sheriff's Association, ensuring our holiday cheer reaches far and wide across Vancouver.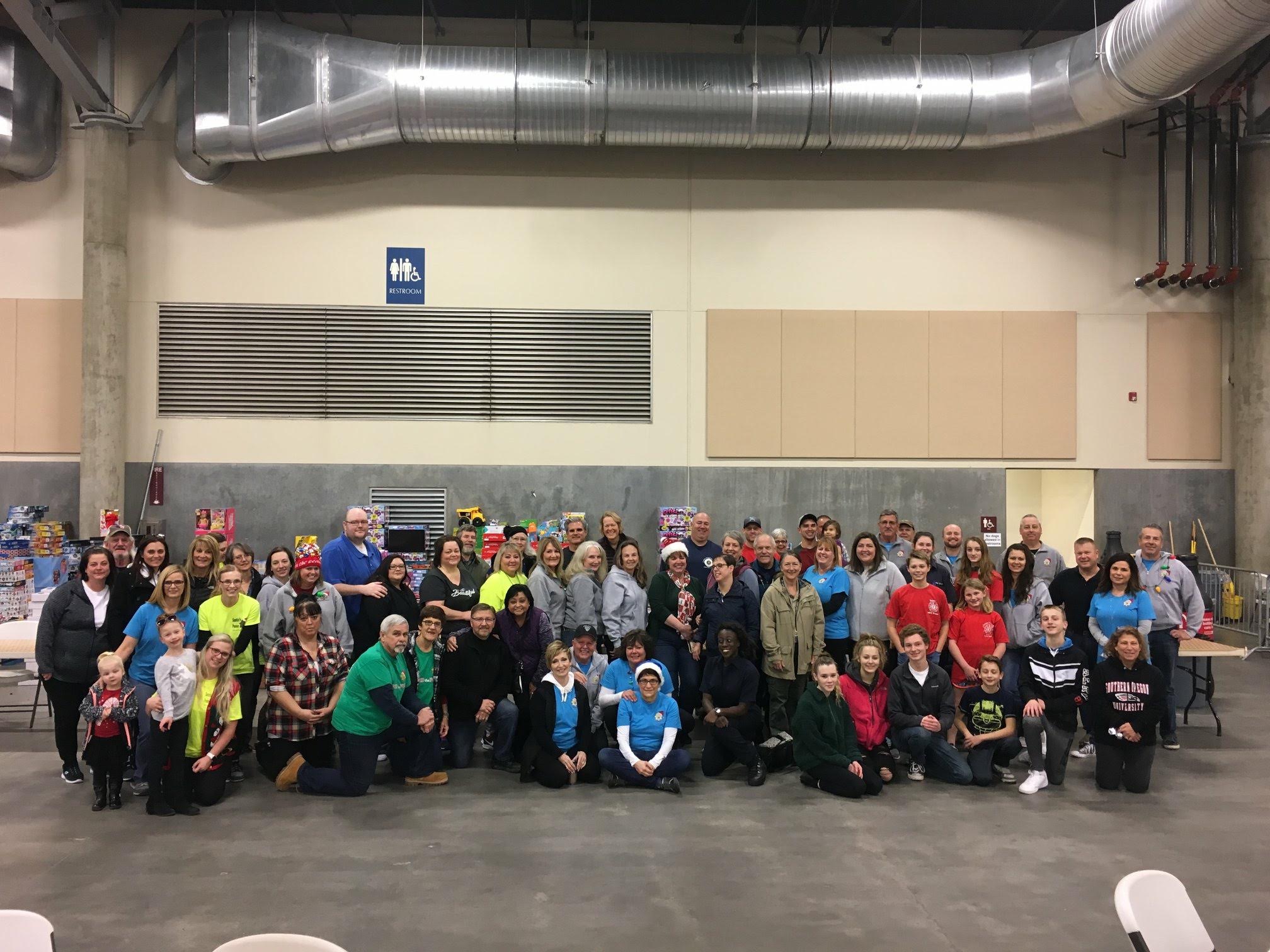 **How You Can Contribute:**
Your generosity fuels our holiday drive. Here are several ways to contribute:
1. **Toy Donations:** We welcome new, unwrapped toys for children of all ages. Excitingly, the Donna Roberts Group at 403 NE 5th Ave., Camas, WA, is hosting a collection barrel where you can drop off your donations. You can donate Monday through Friday 9AM-4PM. Last day for donation dropoff is December 13, 2023.
2. **Monetary Donations:** If you prefer to donate monetarily, visit our website https://www.santasposse.org/donate . Every dollar contributed is used to purchase toys and food for needy families.
3. **Volunteer Your Time:** We are always in need of helping hands. From sorting toys to assisting at distribution events, there are numerous opportunities to volunteer. Sign up on our website https://www.santasposse.org/contact .
**Upcoming Events:**
Keep an eye out for our upcoming events, including toy drives, fundraisers, and volunteer gatherings. Updates will be posted on our website and social media channels.
**A Heartfelt Thank You:**
We express our deepest gratitude to all who have supported Santa's Posse in the past. Your kindness and generosity have made a tangible difference in the lives of many Vancouver families.
**Conclusion:**
This holiday season, let's unite as a community to ensure every child experiences the joy and wonder of the holidays. Together, we can make a significant impact and create lasting memories for families across Vancouver. We are proud to have worked 13 of the 26 years this organization has been helping our community. For more information go to: https://www.santasposse.org/ #26yearsofgiving #4800childrenthisyear