Camas Days 2023
Posted by Donna Roberts on Tuesday, July 18, 2023 at 2:43:31 PM
By Donna Roberts / July 18, 2023
Comment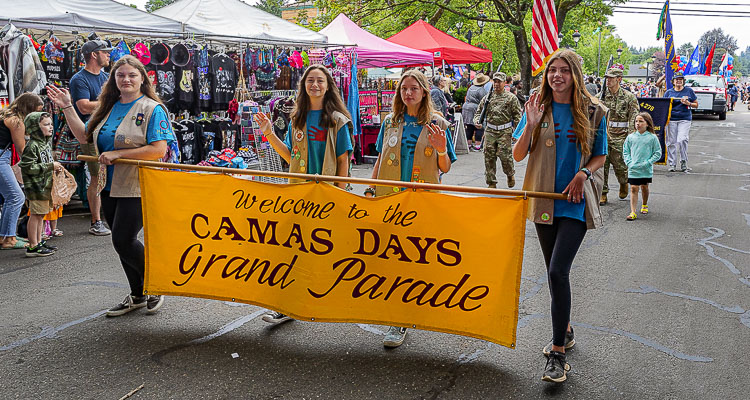 Join us for Camas Days 2023 this Friday and Saturday July 21st and 22nd. Every year, the city of Camas, Washington comes alive with excitement and community spirit during the highly anticipated Camas Days festival. Held in the heart of downtown Camas, this annual event brings together residents, visitors, and vendors for a weekend filled with entertainment, food, lively music, and various activities. The street festivities start at 10 AM and conclude at 6 PM. The downtown beer & wine garden on Birch Street will be open from 5 PM until 11 PM.
Camas Days is a true celebration of all things Camas, capturing the essence of this small yet vibrant city. Attendees are greeted by a lively and bustling atmosphere, with colorful booths lining the streets, showcasing local artisans, crafters, and businesses. The festival provides an opportunity for local businesses and organizations to showcase their products, services, and community initiatives. It is a chance for residents to connect with their neighbors, build relationships, and show support for their hometown.
One of the standout features of Camas Days is the fantastic lineup of entertainment that caters to people of all ages. Live music performances, featuring local bands and artists, fill the streets with melodies, adding to the festive ambiance. For the younger visitors, a dedicated Kids' Zone provides a myriad of exciting activities, including face painting and interactive games. No festival is complete without a tantalizing array of food options, and Camas Days certainly does not disappoint in this regard. The festival boasts a diverse selection of culinary delights, ranging from classic fair favorites to international cuisine.
As you make your way through the streets of downtown Camas, we'd love for you to stop by the Donna Roberts Group, eXp Realty office located at 403 NE 5th Ave. Camas, WA, across the street from the Camas post office. We are excited to unveil the design plans we have for our new office space which is expected to have a Spring 2024 Grand ReOpening. Enter for your chance to win a HOUSE* (Children's Little Tyke's Playhouse). Come by and say hello, grab a treat, play some games and win prizes.