2019 Market Update for Clark County, WA
According to the Regional Multiple Listing Service statistics, Camas represented 12% of Clark County's active listings with an average listing price of $545,200. This is up 2.1% from last year. Additionally a total of 75 listings closed in Camas last month, which is the highest number comparatively in the County.
In the Clark County Metro area, there were 641 new listings for November 2019, a 12% decrease from November 2018 and a slight drop from the last month of October, in which there was a total of 808 new listings. Clark County's total market time (Days on Market) increased to 57 days in November, while inventory decreased slightly to 2.2 months.
Comparing the first eleven months of 2019 with that of 2018, new listings have decreased by 0.5%, pending sales are up 5.6% and closed sales have increased slightly by 0.9%. From last year, the average sale price has increased by 3.6% from $392,000 to $406,800. In the same comparison, the median sale price has increased by 4.2% to $370,000. Even though volume is down, sales prices are up significantly compared with the previous 12 months, and it Is likely that this trend will continue.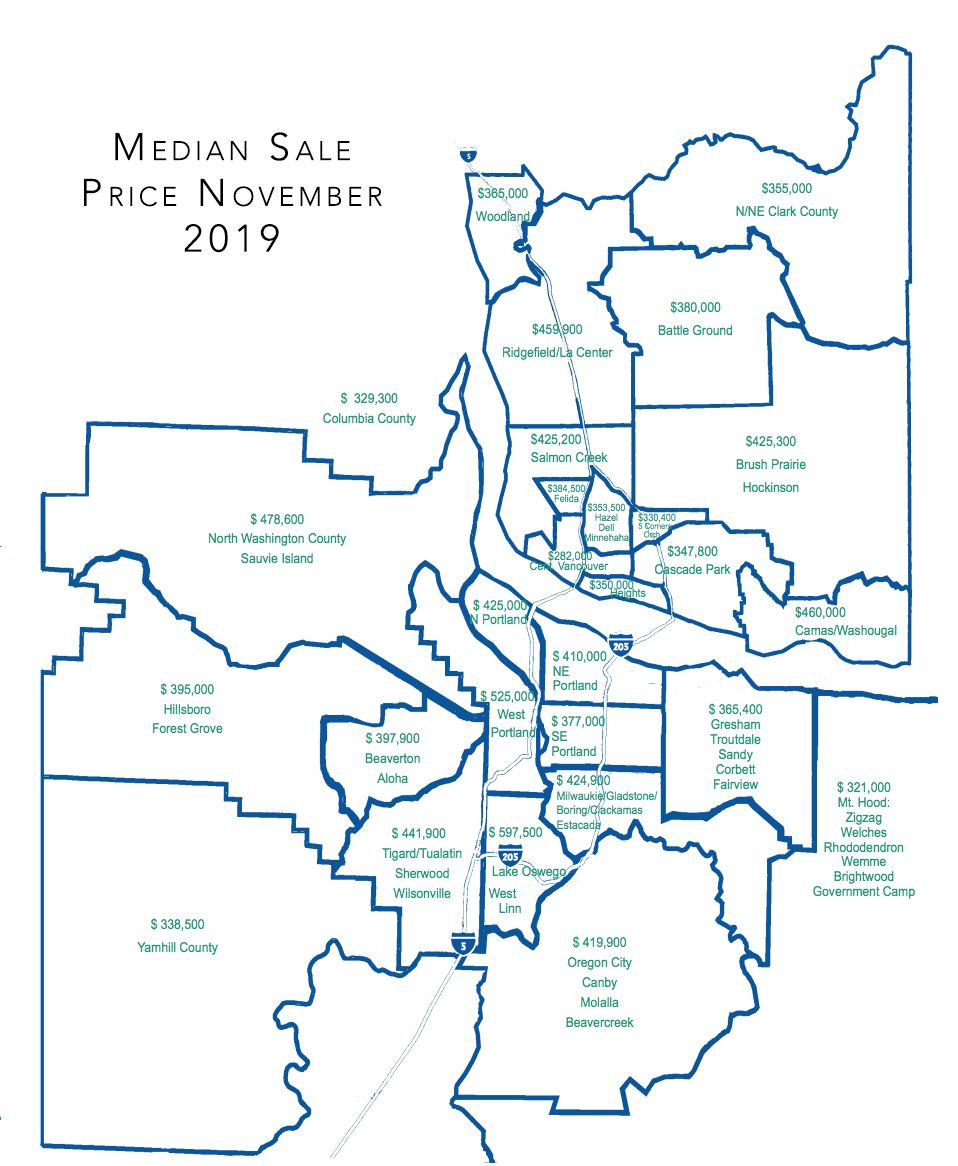 Homes priced along the median are the sweet spot in the market right now, spending fewer days on the market and closing at a higher volume. Overall, homes priced competitively are leaving the market at a quick pace. The well price home is finding multiple buyers. The Donna Roberts Group of experienced Brokers can assist you in finding your next home or selling your current one. Let us answer any questions you may have about home values in Clark County.