Ho, Ho, Hope You Can Join Santa For Dinner! 🎅🏼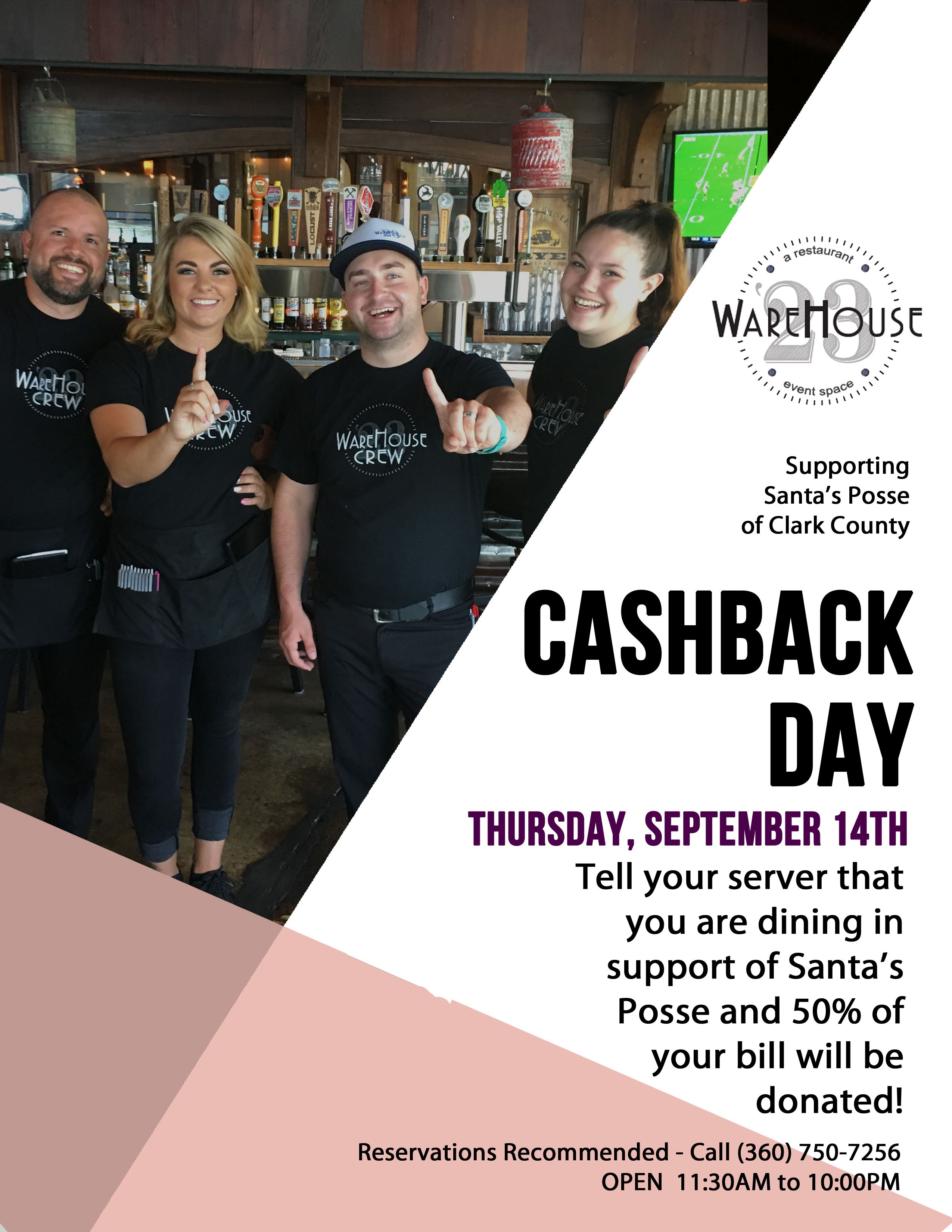 Join us for some great tasting food on Thursday, September 14th!
How does this work???
First, you come in or make a reservation (recommended) at Warehouse 23 on Thursday September 14th.
Then, sit back, enjoy the river views and the great food--- and when it comes time to pay ---make sure to let your waiter know that you are dining in support of Santa's Posse!
Santa's Posse is a partnership between the Clark County Sheriff's Office and Rotary Clubs of Clark County to collect and distribute toys and food to make a special Christmas holiday for less fortunate families in our community. Hundreds of volunteers from all over Clark County come together to help make Christmas special for those who are in need.
What happens next???
Amazingly enough, 50% of your total bill will go to Santa's Posse so they can buy gifts and food for over 2,500 children in our Clark County community!
What if you can't make it on September 14th and still want to help this great cause? Did you realize that Santa's Posse is a non profit and as such donations are tax deductible?? Visit our Paypal link so you can be join the Posse! Paypal Link: https://bit.ly/2wH7JLY
Thanks for your support!
Learn more about Santa's Posse here👇👇👇