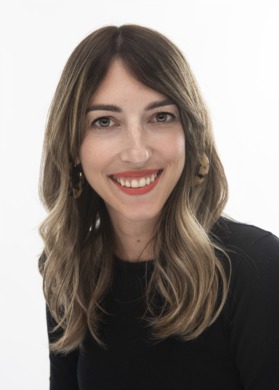 Born and raised in LA County California, Leslie relocated to the beautiful PNW in 2011. Spending time in Seattle WA and most recently Portland OR & Southwest WA her love for the area has grown into her officially calling it her home.
Her passion for architecture and love for the West Coast has led her to pursue a fulfilling career in Real Estate. With 10 years in Hospitality and 5 years as a Small Business Owner behind her, Leslie puts a large emphasis on building rapport within her community. Having worked in Entry-level to Proprietary positions and the many levels in between, she thrives on being approachable, organized, & empathetic in every interaction.
Outside of work and the office Leslie can be found gardening, camping, riding her bicycle, taking road trips, and using her surroundings as inspiration in her photography.
Testimonials
Leslie Ellis, a realtor at the Donna Roberts Group, is exactly the person we needed exactly when we needed her. We were first-time home buyers in an extremely competitive price range and area. Leslie provided outstanding professional services—listening to our needs, responding to our questions, educating and guiding us through every moment of the process—but that's not what makes her exceptional. She was tireless. Over the course of our search we would go weeks with zero available inventory, only to have our offers turned down again and again in favor of wealthier, more experienced buyers when something would appear on the market. Whenever things seemed bleak, Leslie was always there, strategizing and offering support. She was unflappable. She never came to a showing without the kind of pervasively positive energy that absolutely made you believe that this time, this would be the one. And I believe she would have kept doing that until the one finally came (and, of course, it finally did!). She was savvy. With every new house, every new situation, not only did she walk in with a strategy in hand, she stayed curious, adaptive and flexible. She arrived at each showing even smarter than before—which not only served us in our home-buying experience, but is a quality I personally admire. If Leslie Ellis is the kind of person Donna Roberts hires, than the firm has my unequivocal endorsement. I have no doubt she'll be exactly the person you need exactly when you need her as well.
Kevin C. Moore
We worked with Leslie Ellis for our home buying experience and were incredibly satisfied. As homebuyers relocating from another part of the state, responsiveness and communication were incredibly important to us so that we could remain competitive to the local market. She was both of these and remained optimistic and encouraging despite the challenges built into the current market. I was most impressed, however, with how she used ethical principals to guide our experience, which allowed us to be at ease and "trust" the process. This was our 4th home purchase and definitely our best home experience to-date. I would highly recommend Leslie if you are looking for an agent that is responsive, knowledgable in the local market, and trustworthy!
Jessica Seay