Cedric Lines
OR & WA Broker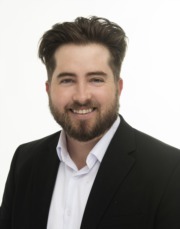 Being from the Desert Southwest in Arizona, Cedric recently relocated to his wife's home state of Washington. Cedric fell in love with the Pacific Northwest and the tightknit communities surrounding Portland and Vancouver. He has spent his professional time working in many backgrounds over the last decade. Previously, he worked his way up from being a chef to managing a restaurant, led a construction crew, oversaw a hotel maintenance team, and worked one-on-one as a private in-home caregiver.
His service background has helped him develop genuine people skills, a desire to serve, and has created a strong work ethic that will best serve his clients. He's able to provide quality assistance and representation for his client's best interests. As an Oregon broker, Cedric hopes to exceed expectations for every client in their real estate pursuits. He understands the big steps in property ownership and strives to connect with every client and customer. Cedric has recognized that his goal is to effectively help his clients with their important goals in real estate.
When Cedric is away from work, he can be found behind the grill, or eating what he cooked next to it. He also loves watersports and actively searches out streams, creeks, rivers and oceans. He tries to soak up the outdoors in any season that he can.