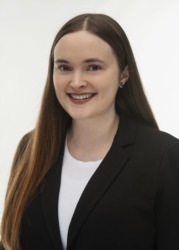 Born & raised locally in the
Pacific Northwest, Brittany has
a strong knowledge and love of
our area. She has spent the
past 9 years professionally
honing her service skills in
retail & education before
discovering her true calling in
Real Estate.
Brittany loves helping people in
any way she can. Her goal is to
help each client find the house
that is perfect for them and
their future.
She prides herself on being
patient and detail-oriented,
ensuring each transaction
makes it across the finish line
with the least stress possible on
her clients.
When Brittany is not working
she can be found cooking,
traveling, and spending time
with her husband Sean and
their three young sons, Mason
Avery, and Skyler.