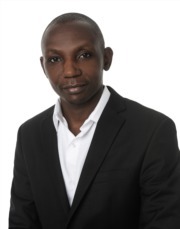 Brian is a Kenyan native born and raised in Nairobi, Kenya. Brian relocated to Washington in 2019 which he's now called home for the past 4 years.
Brian has spent several years working in Management consultancy where he honed his skills in analysis, negotiation and communication. His deep knowledge of finance and economics, coupled with his passion for real estate, allows him to provide his clients with a unique perspective on the local real estate market.
As a resident of both Camas and Seattle, Brian has an intimate knowledge of the local real estate markets and is well positioned to help clients find the right property in the right location. He understands the nuances of each market, including pricing trends, inventory levels and the unique characteristics of each neighborhood.
Brian is a skilled communicator who can work effectively with people from all walks of life, and he takes great pride in being a trusted advisor to his clients.
Whether working with first-time homebuyers, experienced investors, or those looking to sell their homes, Brian is committed to providing exceptional service and helping his clients achieve their real estate goals. With his passion for the industry, deep knowledge of local markets, and commitment to excellence, Brian is an asset to the greater Camas and Seattle real estate communities.
When he's not closing deals or helping clients find their dream homes, Brian enjoys spending quality time with his family. He loves exploring new places with his family and creating lasting memories together. In his free time, Brian also enjoys playing sports and staying active. He believes that a healthy work-life balance is key to success and strives to maintain it in his everyday life.